Elections 2016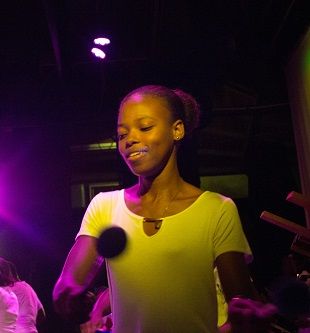 The band had their annual election of officers on Saturday May 11 2016, where Cherise Thorne was elected Captain for 2016/17. Kudos to all the out-going executive member for a job well done. The hand-over is listed below.
Elected Positions
CAPTAIN: Kadem Knight to CHERISE THORNE
VICE CAPTAIN: Christopher Derrell to GORDON CAMPBELL
EQUIPMENT MANAGER: ROSINI (SHELDON) ROBINSON (re-elected)
TREASURER: Rhodene Watson to SEAN MILTON
SECRETARY: DEANNA TOUSSAINT (re-elected)
PUBLIC RELATIONS OFFICER: ROXANNE FLETCHER (re-elected)
ASSISTANT PRO: Valentino Campbell to WESLEY HYLTON
EXEC ASSISTANT: Ronique Powell to AKILAH SYKES
Appointed Positions (unchanged)
WEBMASTER: RORY MITCHELL
MUSIC DIRECTOR: SAMANTHA WILLIAMS
ARTISTIC DIRECTOR: ROSINI ROBINSON
STAFF ADVISER: GILLIAN MASON
Congrats to the new exec!