Last Call Benefit Night for UWI Panoridim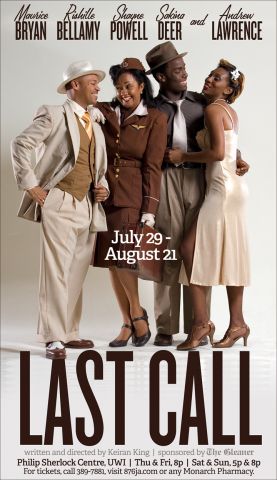 UWI Panoridim Steel Orchestra has purchased half the house of the new musical, Last Call, currently running at the Philip Sherlock Centre.
The show is the baby of past Panoridim Music Director, Keiran King. The setting: June 23, 1949 Kingston Jamaica at the once prominent Myrtle Bank Hotel. It is the story of four friends who had planned ten years before to meet up in the hotel lobby on this specific day. Three of them have forgotten. With a live band and a great cast, the show is just the sort of thing that music lovers would enjoy.
Panoridim's night is Independence Day (This Saturday August 6) at 8pm, $1500. Only tickets purchased directly from us will benefit the Orchestra. Call us, email us, or link us on Facebook for tickets.
One night can change your life. Make that night August 6 at 8pm at the Philip Sherlock Centre. See you there.