Pan Players receive UWI Awards for Culture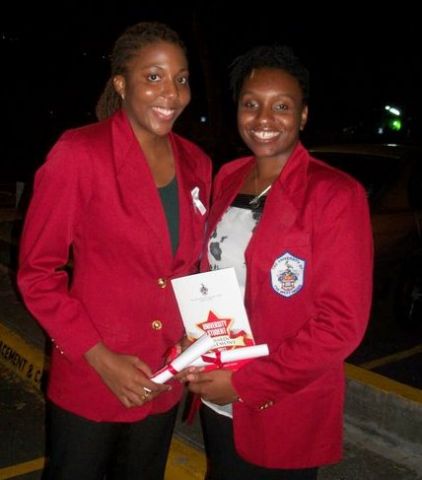 The University of the West Indies (UWI) encourages all-rounded students, and recognizes their contributions in extra curricular activities as well as academic performance at the UWI Student Awards. Two Panoridim players received awards at this year's Student Awards Ceremony held on April 9, 2011. Shanel Taylor (right), a linguistics major and one of Panoridim's Public Relations Officers, received one of the highest awards - Excellence in Culture - in recognition of her exemplary contributions not only within the band, but in the wider University community. Aisha Robinson (left), an economics major who joined Panoridim in September of 2010 received an award for Outstanding Performace in Culture for her impressive contribution within the band during her first year.
Congratulations players!