Panoridim Plays for Rex Nettleford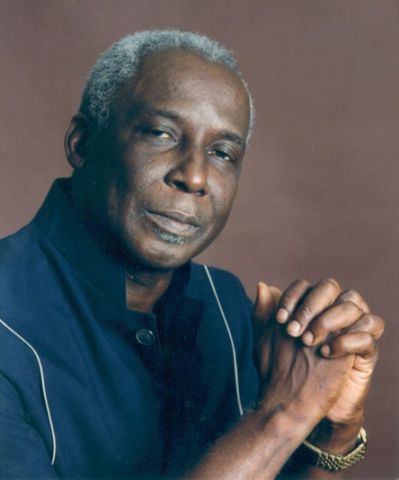 Photo: Ralston Milton 'Rex' Nettleford
Mel Cooke, Gleaner Writer
Some time after, 'Rex N: A Celebration', had begun last Thursday evening in the Oriental Gardens, University of the West Indies (UWI), Mona, Principal Gordon Shirley set the context for the university's marking of Rex Nettleford's passage through life.
Shirley said that Nettleford would be celebrated through the spoken word, music, theatre and dance, the late professor's great loves.
Anything more than a cursory examination of Nettleford's life is bound to be long and Thursday's comprehensive celebration was duly so. So the performances served a dual purpose, injecting entertainment between the many tributes - themselves engaging insights into Nettleford's multi-faceted life - as well as allowing performing groups (many of which he was personally involved in) to pay him homage. Professor Mervyn Morris, himself an outstanding poet, was the evening's narrator, while images of Nettleford from various stages of his life were shown on big screen.
Appropriately, then, after the UWI Panoridim Steel Orchestra's musical ushering of those who came to celebrate Nettleford - a substantial number, but still far fewer than seating was provided for - an ensemble from the hall named in his honour was the first to give their respect in an arrangement of Hero.
The Jamaica Folk Singers were upbeat with tambo songs, and Nettleford's lifelong connection with the arts was underscored by Brian Johnson's performance of Bassiano's Speech from The Merchant of Venice . Nettleford had played that role in the first secondary schools' drama festival.
(Read more: Jamaica Gleaner)