Blog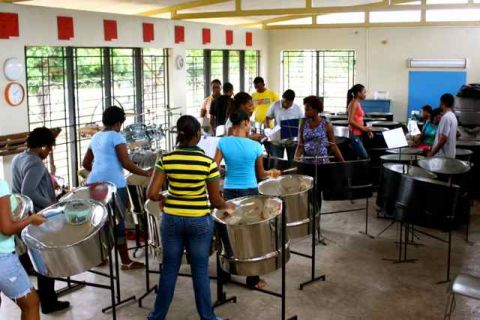 We had our first band camp for Panfest 2013 on Saturday, Feb 2. It was a full day of pan music from 9am to 9pm. Our arrangers came in and worked with the band on their pieces in 2-hour stints. I have to report that it was indeed a good day, with focused and dedicated learning. The band covered much of the Panfest repertoire. Band camps are taxing and we have scheduled only 2 for the rehearsals leading up to Panfest. The next one is scheduled for the first weekend in March.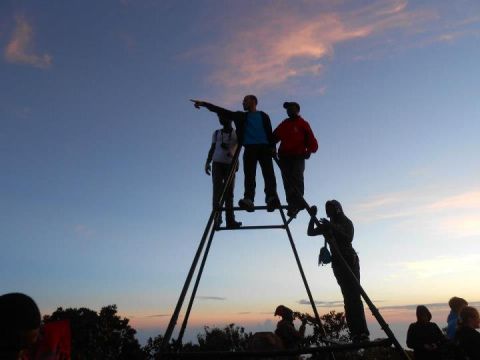 Recently, a band of members made a hike up to the peak of Blue Mountain. The trip was a long anticipated lyme and bonding experience for many of the members, and was the brainchild of David Aarons, who leaves shortly to continue to studies in steelpan overseas. Though the hike to the peak was treacherous, strenuous and very difficult, the majority of the members made it. The struggle to the top can be likened to many things in life, and the teamwork it took to get them there could tell many stories about the camaraderie of band members, but we'll leave that to them. For now we salute those who went for their bravery and let them savour in the sweetness of a weekend worth spent to see a once-in-a-lifetime view.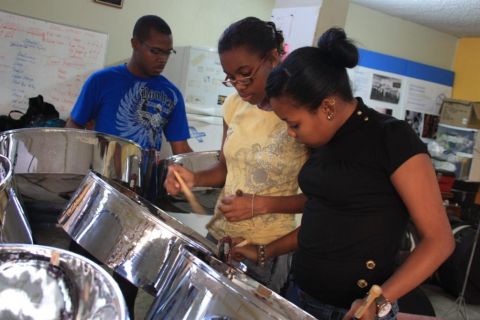 It's time to join!
UWI Panoridim Steel Orchestra would like to extend an invitation to the campus community to come to New Members day on Tuesday, 11th September at the band's location in the Student's Union. Anyone who is interested in joining the band can come and audition at 5:00pm. Auditions will test one's ability to play according to a rhythm and although no prior knowledge of the steel pan is required, a musical background will be preferred.
There are 7 sections in the band: 1. Tenor, 2. Double Tenor, 3. Double Seconds, 4. Double Guitars, 5. Triple Cello, 6. Tenor Bass & Six Bass, and 7. Engine Room.
Pages