Blog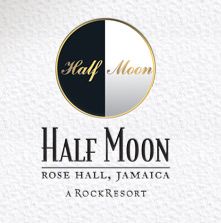 Panoridim takes Montego Bay by storm, but expected thunderstorms force a venue change.
Due to anticipated showers of blessings accompanied by thunderstorms, the final show for the season has moved from the outdoor venue of the Bellefield Great House & Gardens to the Conference Centre, Half Moon Shopping Village in Rose Hall. Though the venue has changed, the band is anticipated to still deliver the same intoxicating energy that they have been known to produce.
All tickets for Bellefield are valid for the new location. The time of the show remains the same, 4pm.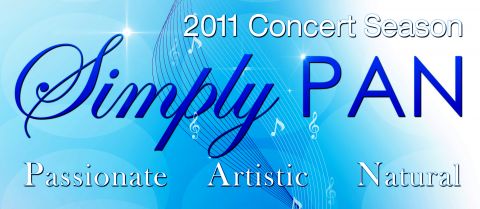 As the band geared up to rock Boone Hall Oasis with the vibe and music of Simply PAN, so too the skies geared up to rock the earth with thunder... and that it did.
The show scheduled for Boone Hall Oasis on Sunday, July 3 at 3pm was cancelled when rain was still pouring up to one hour before showtime. Boone Hall ticket holders are asked to exchange their tickets at the gate of the show at Philip Sherlock this Friday at 8pm. As this show is expected to be full, persons wishing to exchange tickets are asked to be on-time.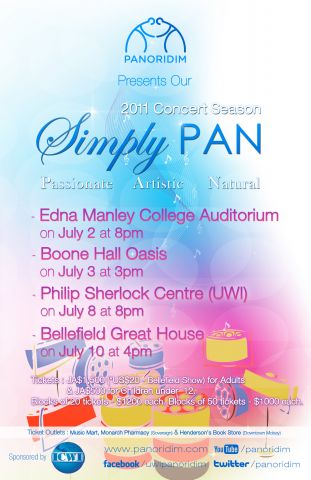 Fellow pannists, friends and fans, Simply PAN has expanded its venue coverage. Note that this Saturday, July 2, the season opener will be held at the Edna Manley Auditorium (Music School) at 8pm, and not at Boone Hall as was previously communicated. There will instead be one show at Boone Hall on Sunday, July 3, at 3pm. See the event page for all other updates to the season.
Enjoy!
Pages