Blog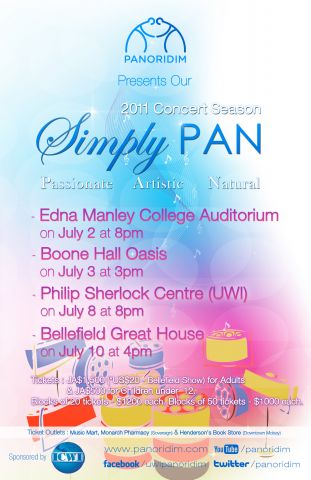 Fellow pannists, friends and fans, Simply PAN has expanded its venue coverage. Note that this Saturday, July 2, the season opener will be held at the Edna Manley Auditorium (Music School) at 8pm, and not at Boone Hall as was previously communicated. There will instead be one show at Boone Hall on Sunday, July 3, at 3pm. See the event page for all other updates to the season.
Enjoy!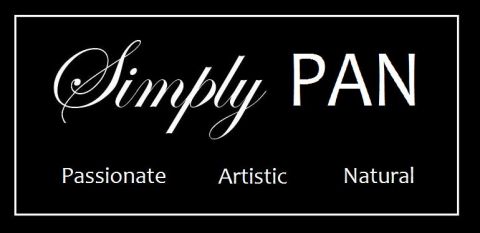 Summer is here again and with it the Panfest season. This year Panoridim takes the fun outdoors!
Come immerse yourself in the unique, intimate, and tranquil slice of paradise, paired with the sweet sounds of pan at Boone Hall Oasis on Saturday July 2 & Sunday July 3. Experience the Passion, see the Art, and bask in the Nature of the true Oasis in the hills. Let the music and the lush surroundings give your body that well deserved treat away from the hustle and bustle of the city. The simplicity of pan awaits you.
And just when you thought this treat was only for Kingston, Panoridim takes the finale to Montego Bay! On Sunday, July 10, the luxurious lawns of the The Bellefield Great House & Gardens erupts in music as the north coast steels itself for the first time with a Panfest. You definitely do not want to miss it!
Go here for more details.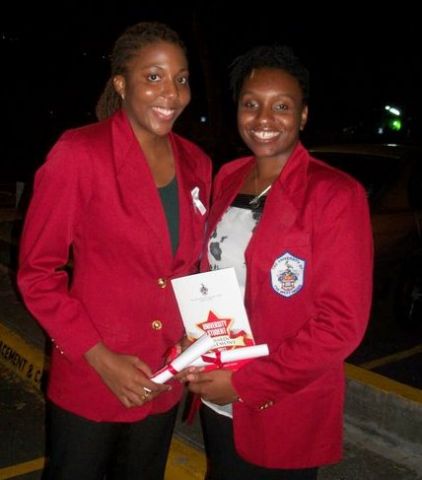 The University of the West Indies (UWI) encourages all-rounded students, and recognizes their contributions in extra curricular activities as well as academic performance at the UWI Student Awards. Two Panoridim players received awards at this year's Student Awards Ceremony held on April 9, 2011. Shanel Taylor (right), a linguistics major and one of Panoridim's Public Relations Officers, received one of the highest awards - Excellence in Culture - in recognition of her exemplary contributions not only within the band, but in the wider University community. Aisha Robinson (left), an economics major who joined Panoridim in September of 2010 received an award for Outstanding Performace in Culture for her impressive contribution within the band during her first year.
Congratulations players!
Pages