Blog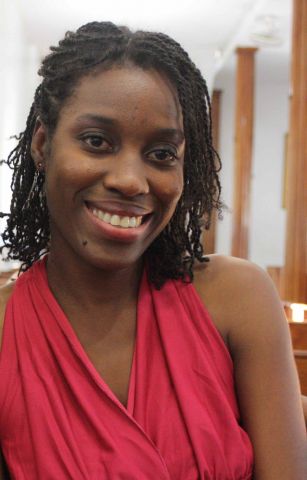 The band had their annual election of officers on Saturday May 11 2013, where Raisha Lovindeer, band Captain for the past 3 years, handed over the reigns to Rhodene Watson, the elected Captain for 2013/4. Kudos to all the out-going executive member for a job well done. The hand-over is listed below.
Elected Positions
CAPTAIN: Raisha Lovindeer to RHODENE WATSON
VICE CAPTAIN: KADEEM KNIGHT (re-elected)
EQUIPMENT MANAGER: Kerel Warrick to ROSINI (SHELDON) ROBINSON
TREASURER: Rhodene Watson to KEREL WARRICK
SECRETARY: Owenee Ferguson to SHANTEL THOMAS
PUBLIC RELATIONS OFFICER: AMELIA EDWARDS (re-elected)
ASSISTANT PRO: Jilleen Pearson to JODI LAWRENCE
EXEC ASSISTANT: Ayanna Bekoe to SAMANTHA WILLIAMS
Appointed Positions (unchanged)
WEBMASTER: RORY MITCHELL
MUSIC DIRECTOR: RAISHA LOVINDEER
STAFF ADVISER: GILLIAN MASON
Congrats to the new exec!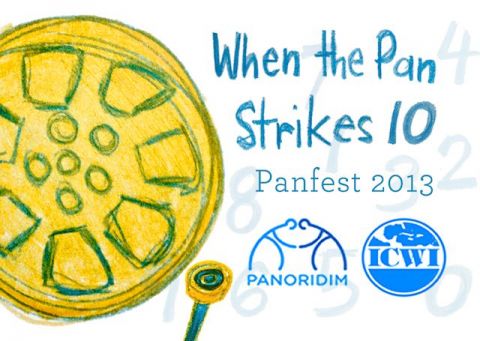 UWI Panoridim's Panfest 2013
A musical (and whimsical) production surrounding the numbers 1 to 10. With tributes to the late Dave Brubeck, and the voice of Sesame Street's Count von Count, the late Jerry Nelson.
Featuring guest performances by:
Krispercs
& The Portmore Chorale
VENUE
Philip Sherlock Centre for the Creative Arts (PSCCA)
SHOWS
Thursday April 11 to Sunday April 14, 7pm nightly
4pm shows on Saturday & Sunday
Students 2-for-1 on THURSDAY only!
$1200
Children 1/2 price at the gate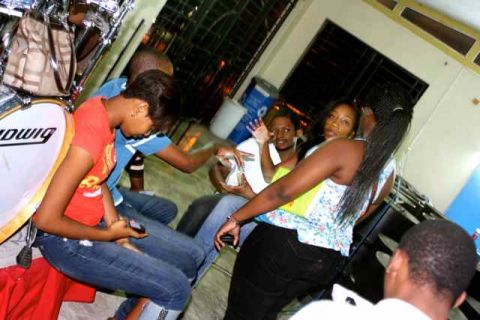 The Panfest Committee has their hands full planning our concert season. The committee comprises playing members of the band, and this has always been the case. These members are learning and drilling music along with the rest, as well as producing the show. Oh, and of course, juggling school work and/or paid jobs. But planning our own concert seasons is part of the Panoridim tradition, and the members are up for the challenge. The ideas are sometimes radical, and execution sometimes difficult, but we can't wait to see the final product in April. Let the magic that is music come alive. Plan away guys!
Pages